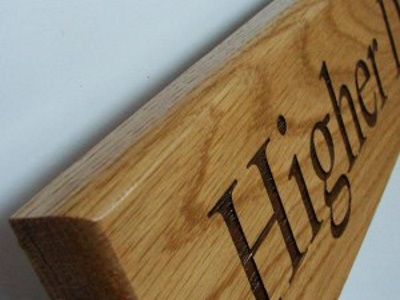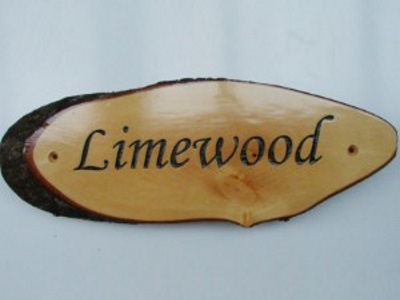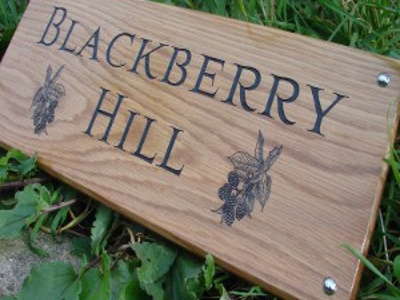 All houses in towns and cities have a number; it is only very few properties that have just a name. Street numbering was introduced by act of Parliament in 1765. Every house in a town and city has a number followed by the name of the road it is in – for example 23 Coronation Street. The first house in the road is number one and the last house is the number of buildings in the street. The number readily identifies the location of a property in a road and so makes it easier for the emergency services to find houses quickly. It is still important to be sure that your house is well signed in order to assist the emergency services should it be necessary.
The practice of naming houses began many years ago with the richest members of society who named their homes – which were often halls, manors, castles and lodges – according to their ancestry, history and family titles. It has become increasingly popular for other people to name their homes too. Giving a name to your home is a fantastic opportunity to stamp your individuality onto the property, or even increase its value prior to putting it on the market!
Giving a name to your home is a fantastic opportunity to stamp your individuality onto the property...
So how do you begin to choose a name? The most common themes for house names in Britain include:
Animals and birds
Badgers Cottage; Curlew Cottage; Magpies; Squirrels Leap; The Jays
Trees
Orchard House; The Orchard; Woodlands; Treetops; The Willows; The Laurels; Hazel Cottage
Plants and flowers
Rose Cottage; Primrose Cottage; Honeysuckle Cottage
Location
Hillside; Hillcrest; Sunnyside; Meadow Cottage
Historical influences
The Coach House; The Old School House; The Old Rectory; The Granary; The Grange
For more inspiration, take a look at the UK's Top 50 house names from the Halifax House Names Survey of 2003:
The Cottage
Rose Cottage
The Bungalow
The Coach House
Orchard House
The Lodge
Woodlands
The Old School House
Ivy Cottage
The Willows
The Barn
The Old Rectory
Hillside
Hillcrest
The Croft
The Old Vicarage
Orchard Cottage
Yew Tree Cottage
The Laurels
The Old Post Office
The Gables
The Hollies
The Beeches
The First
Woodside
Meadow View
The Stables
The White House
Holly Cottage
Willow Cottage
Highfield
The Haven
Fairview
White Cottage
Mill House
The Orchard
Treetops
Primrose Cottage
The Granary
The Nook
Corner Cottage
School House
Greenacres
The Old School
Honeysuckle Cottage
Lilac Cottage
Wayside
Oaklands
Once you've made your final choice of house name, don't forget to pay us a visit at Buysigns where we will produce the perfect house sign in oak or acrylic to match your new name!
Order Now