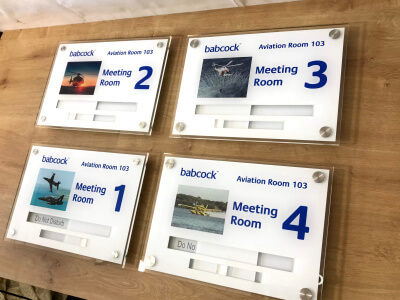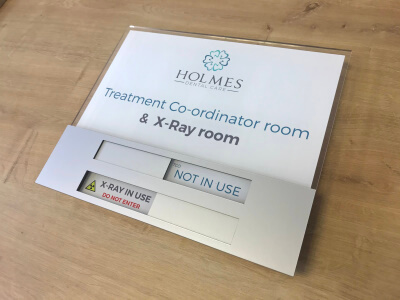 We have been asked many times over the years whether our stylish Perspex office signs can be adapted to include a slider option for use in rooms that have several functions (such as meeting rooms) or shared users (for example, GPs in a health centre). We thought this was a great idea, so are pleased to announce that we have combined two of our most popular types of sign to create a new range – acrylic slider signs!
The slider facility is easy to use and we think it looks fantastic on our acrylic office signs. They can be produced in a range of colours, styles and sizes and provides a contemporary and functional sign for all office environments. Please feel free to get in touch with us for a quotation or any further infomation on these.
The slider facility is easy to use and looks fantastic...
You can order our acrylic sliding signs on our website. They are perfect for meeting rooms, conference rooms, doctors surgeries and hospitals.
Order Now